Description
Redway's Power Trolley is an innovative battery solution that offers reliable power in a versatile and mobile package. This battery trolley features wheels and a sturdy handle that enable effortless transportation from one location to another. This makes it an excellent choice for power on the go. With its wheels, the Power Trolley can be easily moved around the facility or even outdoors, providing power wherever it's needed. In addition to its compact design and robust handle, the battery is protected and operated efficiently by its built-in smart Battery Management System (BMS).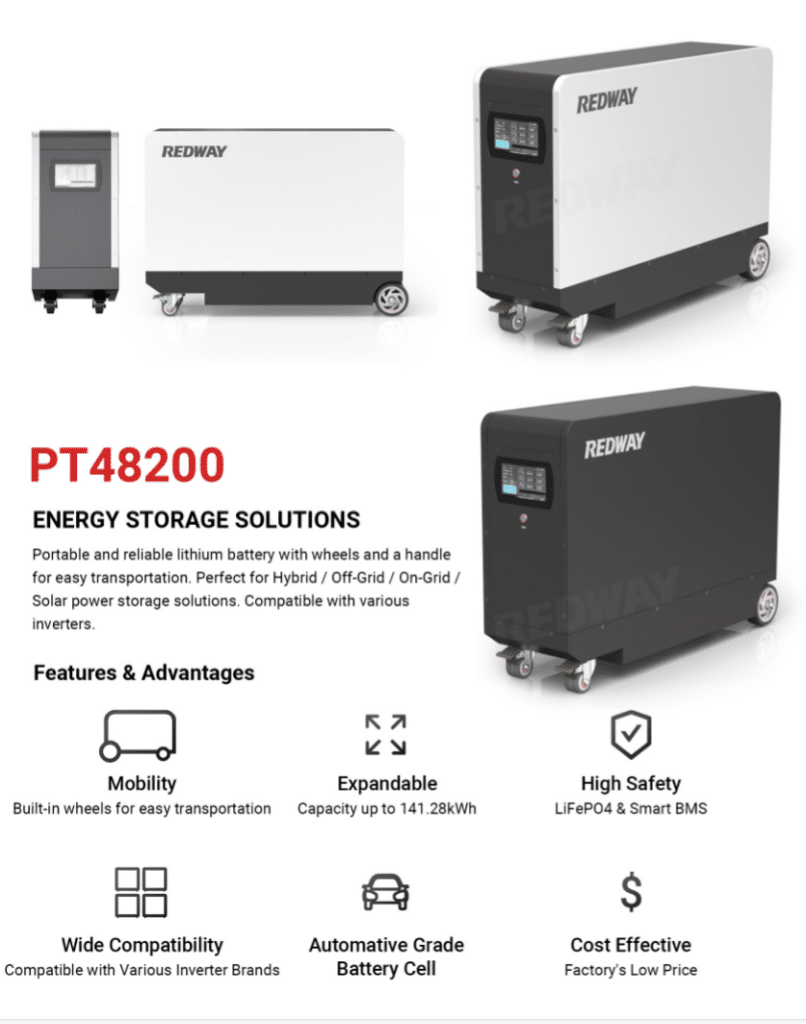 Advantages:
The Power Trolley has many advantages over other batteries. Some of the prominent advantages are listed below.
Twenty years of design liferesulting in fewer replacements and lower costs.
Equipped with a large battery capacity of 184Ahto deliver uninterrupted power
Compact and portable design, making it easy to install and move.
Smart BMS monitoringand protection against faults
High invertercompatibility with all major brands including Victron, SMA, Goodwe, SRNE, Solis, SAJ, and more.
Applications:
Power Trolley is a flexible and mobile battery solution that can be used in a wide variety of applications due to its compact design and ease of mobility.
Ideal for off-grid homes
Emergency backup power systems
Reliable power on the go
Renewable energy storage systems
Vast mobility Applications