In Germany, the significance of Lithium-ion batteries in the industrial revolution is on the rise, particularly for power supply in automation. Lithium-ion batteries present numerous advantages including energy efficiency, improved productivity, safety, adaptability, fast charging, and minimal maintenance. As a result, they have become the preferred battery to power robotic systems.
A prominent material handling machine manufacturer in Germany has chosen Redway Battery's LiFePO4 lithium-ion batteries to power their machines, emphasizing the growing adoption of lithium-ion batteries in the country's manufacturing landscape.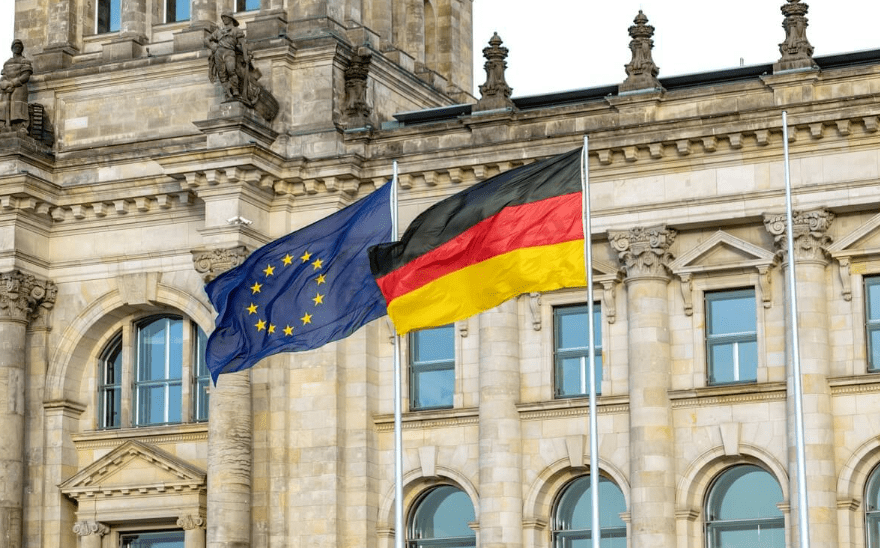 Recent advancements in lithium-ion industrial batteries have marked a significant step forward in manufacturing, potentially being one of the most vital hardware advancements in recent decades. Transitioning a forklift fleet to lithium-ion power can significantly enhance overall financial results and productivity while reducing maintenance and operational costs, ultimately fostering a safer workplace environment.
(Check: Buy LiFePO4 Golf Cart Batteries at Wholesale Prices)
The Need for Higher Efficiency
In an environment where manufacturing is becoming increasingly cost-sensitive, managing material handling fleet inventory offers an opportunity to improve operational efficiency. Many companies are now adopting Autonomous Guided Vehicles (AGVs) and Autonomous Mobile Robots (AMRs) powered by lithium batteries to streamline operations and reduce costs.
Lithium-ion batteries offer flexible fast charging patterns, tailored to meet users' operational schedules, resulting in increased uptime and improved efficiency. This enables manufacturers to focus on operations while leaving battery concerns aside.
Extending the Lifespan of Equipment
Compared to older lead-acid technology, lithium-ion industrial batteries offer better performance, increased uptime, a longer lifespan, and a lower total cost of ownership. One Li-ion power pack can replace several lead-acid batteries and has a 2–3 times longer lifespan, reducing maintenance and wear and tear on the forklifts.
Enhanced Equipment Utilization
Lithium-ion technology allows for the flexible configuration of power packs for specific tasks and types of material handling equipment, supporting "just in time" manufacturing with a "just right" fleet of forklifts. Companies can achieve considerable savings by reducing the fleet size while maintaining the same level of efficiency, as demonstrated by a 30% reduction in forklifts after switching to Li-ion batteries.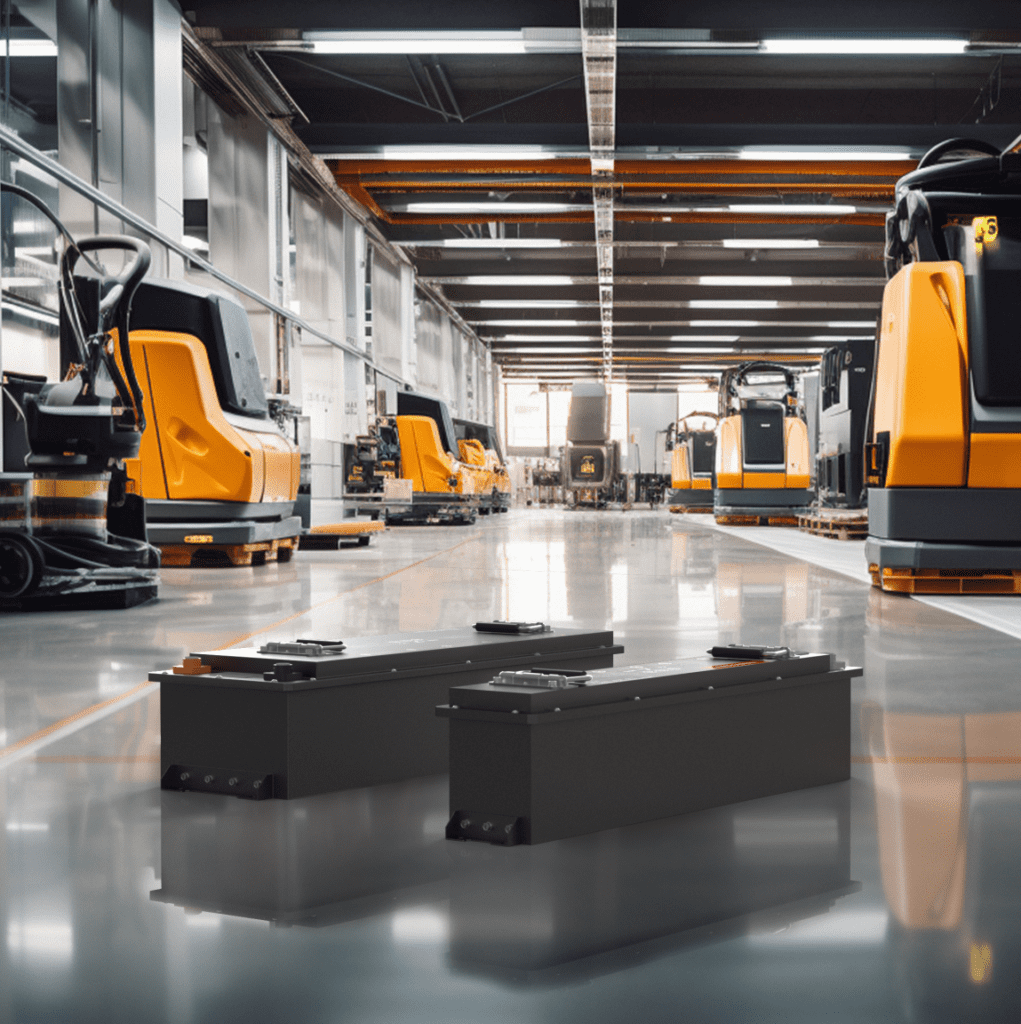 Safety and Sustainability
The manufacturing industry is increasingly focused on sustainability, aiming to reduce carbon footprints and embrace cleaner and safer processes and equipment. Li-ion batteries align with these sustainability goals, being non-toxic, safe, and clean power sources with a longer lifespan, resulting in less waste and a reduced carbon footprint.
Benefits of Switching to Redway Li-ion Batteries in Material Handling Operations for a Manufacturing Company:
Minimum downtime and reduced operational costs
Improved operational planning thanks to flexible charging
Optimized equipment configuration based on cutting-edge data capabilities
Automation-readiness, a perfect fit for AGVs and AMRs
Safe, clean technology that aligns with top hygiene standards
Redway Battery
Redway Battery stands as a leading energy storage solution and service provider globally, offering a wide range of lithium iron phosphate (LiFePO4) batteries tailored for electric forklift trucks, Automated Guided Vehicles (AGVs), Auto Guide Mobile Robots (AGMs), and Autonomous Mobile Robots (AMRs). Each battery is engineered to deliver high cycle life and excellent performance across a wide operating temperature range. Our LiFePO4 forklift batteries drive machines with high efficiency, making them an ideal choice for modern industrial operations in Germany and beyond.