Germany's Easter Package marks a significant step towards realizing the coalition's political vision. This development signifies a shift where renewables are not only crucial for climate policy but are also recognized as vital for national security. The reform is designed to accelerate the transformation of the energy sector.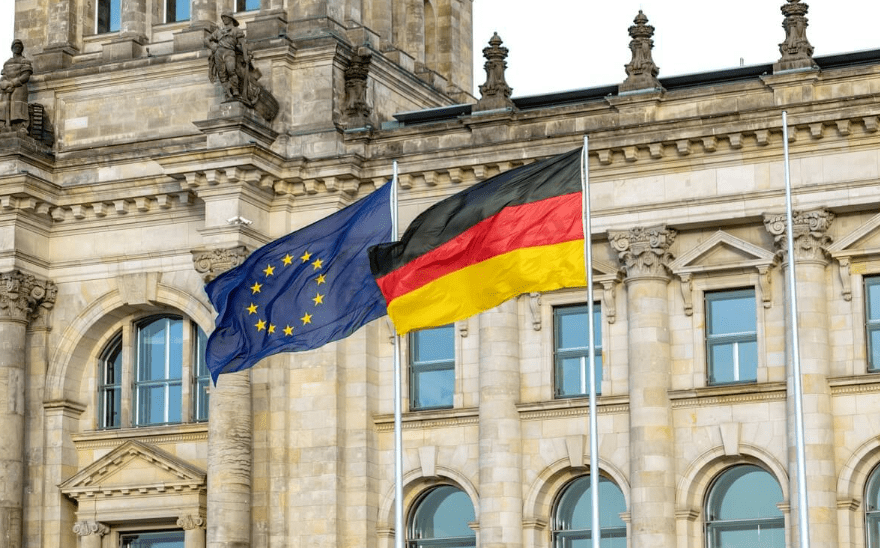 1. Germany's Easter Package: A Key Energy Policy
Germany's Easter Package represents a significant step towards realizing the coalition's political vision. This policy shift recognizes renewables as crucial not only for climate policy but also for national security, emphasizing an accelerated transformation of the energy sector.
1.1 What is the Easter Package?
The German government introduced the EEG Easter package to facilitate the expansion of photovoltaic and wind power. The package allows for moderate expansion of solar parks, considering agricultural and nature conservation aspects, including agrivoltaic and floating projects. Additionally, there's a bonus for PV linked to agricultural or farming activities due to higher costs.
1.2 Goals of the Easter Package
The Easter Package sets ambitious goals, aiming for 80 percent renewable power (approximately 600 terawatt hours) by 2030 and 100 percent green electricity by the end of 2035. It envisions significant increases in photovoltaic and wind power capacity to meet these targets.
1.3 Benefits for Small Consumers
The Easter Package offers consumer protections and funding incentives to households and communities injecting renewable energy into the grid. For instance, community solar parks can be built up to 6MW without participating in tenders, encouraging local renewable energy production.
1.4 Outcomes and Goals
The Easter Package is expected to drive significant growth and employment benefits, creating up to 400,000 jobs and increasing the adoption of renewable energy sources. By 2023, it's anticipated that 59% of German households will invest in batteries to store solar energy, ensuring a cheaper, renewable, and reliable power supply.
2. EEG Easter Package and Energy Storage Batteries
The EEG Easter Package encourages the integration of renewable energy sources like solar and wind into the grid. Energy storage batteries play a critical role in balancing energy supplies, providing stable power during unpredictable renewable energy production.
2.1 Efficient Use of Renewable Energy
The package emphasizes the efficient use of renewable energy at household and community levels. Energy storage batteries help maximize home electricity generation and provide additional power when needed.
2.2 Electric Vehicle Charging
As electric vehicles become more popular, the Easter Package encourages using renewable energy to charge them. Energy storage batteries can serve as charging stations, promoting the use of clean energy and electric vehicles.
3. How Can Chinese Battery Manufacturers Benefit?
Chinese energy storage battery manufacturers can benefit from the EEG Easter Package by following strategic steps:
Understanding the details of the Easter Package policy.
Customizing policy-compliant product solutions.
Seeking partnerships and channel collaboration in Germany.
Participating in German energy exhibitions and workshops.
Adhering to German standards and certification requirements.
Maintaining communication with government and industry organizations.
Conducting targeted marketing and promotion activities in Germany.
Providing professional after-sales services.These steps will help penetrate the German market, promote energy storage battery products, and increase market share and influence. One of the Chinese lithium battery manufacturers, Redway Battery, has made a success in understanding the policy.

fejpgwebp
4. Advantages of LiFePO4 Batteries
LiFePO4 (Lithium Iron Phosphate) batteries offer compelling advantages:
Safety and Stability
Longevity
Efficient Performance
Environmentally Friendly and Versatile
Check Advantages and Disadvantages of Lifepo4 Batteries: A Comprehensive Guide
5. Choosing the Right Lithium Battery Company
Redway, known for exceptional quality and customer satisfaction, offers a diverse range of services with highly experienced professionals. Despite maintaining high standards, they ensure competitive pricing, providing value to clients. Check 8 Must-Do Tests by Redway before battery shipment