Swedish nergy policy is the set of rules decided by government. The rules mainly concern different energy sources, total energy infrastructure, energy prices and energy efficiency. It also takes account of climate and environmental aspects and their impact on production, utilization and transit of energy.
Swedish energy policy's main concern is related to public domain and its main concern is to make a suitable tradeoff between making energy affordable, secure and clean. Energy policy is boundary spanning and it is affected by decisions taken in other policy domains.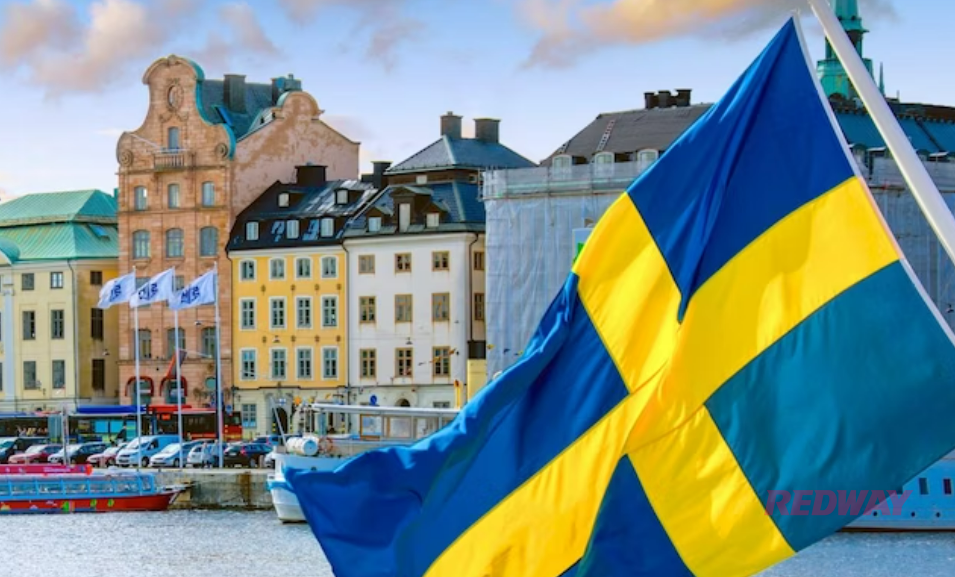 1. Sweden Renewable Energy Policy
Like most advanced countries Sweden also has energy policy that changes according to the situation and requirements. Sweden recently updated it policy related to Renewable energy.
Previous policy of Sweden was 100% achievement of  "Renewable Energy" and now this target is changed from "100% Renewable" to "100% Fossil Free". And this is targeted to be achieved by 2045. This plan is to double the demand around 300 TWh by 2040 and to reach zero carbon emission by 2045.
To achieve this target Sweden has decided to turn to "Nuclear Energy". According to Swedish Finance Minister: "New nuclear reactors seem necessary for reaching net zero by 2045″.
Also, according to her: "We need more electricity production, we need clean electricity and we need a stable energy system".
Sweden's power company "Vattenfall" is considering two more small-modular reactors (SMR). It is also extending the  life of existing reactors.
Currently around 98% of Sweden electric power is generated through hydropower, nuclear energy and wind turbines.
Also, Sweden government plans to cut off the bio gas-fuel mix in petrol and diesel as to decrease CO2 emissions as these could impact the country's emission goals.
This new policy is met with mix reception and many show concerns related to increased pollution due to increased nuclear power production.
2. Sweden Solar Power Scheme
Despite Sweden's policy of backtracking on 100% Renewable energy target, renewable energy is still one  of the main priorities. To promote the use of solar panels, Sweden is giving many benefits to local homeowners who are looking to install new solar panel systems. These benefits include tax reductions for the cost of both labor and materials known as the "Green Deduction (Grön Teknik)" and the "ROT Deduction".
Some of the important key points about these deductions are:
Among the Green deduction (Grön Teknik) and ROT, one can usually avail only one not both. However, if someone does new solar roof installations, then  its possible to utilize both the ROT and Grön Teknik.
Grön Teknik applies to installation of solar panels, energy storage batteries and electric vehicle chargers.
Grön Teknik accounts for 50%of total expanse in case for solar batteries and electric vehicle chargers.
ROT deduction total to roughly 9%of overall cost.
2.1 Grön Teknik
It is a tax reduction that can be obtained for energy storage, solar panels and electric vehicle chargers. It provides a 20% deduction on material and installation costs for solar panels. For batteries it provides 50% deduction.
Grön Teknik is only available for private customers while its maximum limit being 50,000 SEK per person per year.
2.1.1 Eligibility for  Grön Teknik
All those individuals who are installing for their private house, green technology such as solar cells, energy storage systems etc. are eligible. The type of dwelling should qualify as detached house and you must be the owner or have been given right to use as your apartment.
2.1.2 How to Apply for Grön Teknik?
Grön Teknik is unique tax deduction. Private individuals do not need to apply for deduction themselves. The tax is directly deducted for the invoice provided by the company installing the technology and they requests payment form Swedish Tax Agency.
2.1.3 Steps to Apply for Grön Teknik?
Choose a Qualified Company: Select a company that is authorized and qualified to perform the renovation, remodeling, or extension work. Ensure that the company is eligible for ROT deduction services.
Get a Cost Estimate: Obtain a cost estimate from the chosen company for the renovation, remodeling, or extension work you intend to undertake. The estimate should clearly outline the costs associated with the project.
Authorize the Company for Deduction: Provide authorization to the company to claim the ROT deduction on your behalf. This authorization allows them to deduct the applicable amount from your bill.
Company Handles Deduction: The authorized company will handle the deduction process directly. They will subtract the deduction amount from your bill, reducing the overall cost of the project.
Pay the Reduced Bill: Pay the reduced bill after the ROT deduction has been applied by the company.
Company Seeks Refund: The authorized company will request a refund from the Swedish Tax Agency (Skatteverket) for the deduction amount they've applied on your bill.
Verification and Approval: The tax agency will verify the deduction and, upon approval, process the refund to the company.
It's important to note that as the property owner, you authorize the company to handle the deduction on your behalf. The deduction is directly taken off your bill, reducing the amount you need to pay. The company, as authorized by you, will then handle the process of seeking a refund for the deduction from the tax authorities.
For more information about Grön Teknik you can read here.
2.2 ROT Deduction
ROT is Swedish tax deduction that homeowners can claim for certain type of work such as Renovation, Remodeling or Extension carried out in their homes.
An individual can get tax rebate for labor cost related to these types of work. Its purpose is to stimulate the domestic service sector, encouraging homeowners to invests in their properties and to limit the amount of undeclared labor in the construction industry.
This deduction can also be used for solar panels and is then 9% of the total cost. Generally, Grön Teknik is better and more recommended but if installation of solar panels and batteries is substantial then ROT is worth considering.
2.2.1 How to apply for ROT Deduction?
Similarly, to Grön Teknik , deduction is handled by the company doing the installation and user has to do nothing himself. The tax perk is directly taken off your bill by the company doing the installation. Then company asks for a refund from the tax authorities.
2.2.2 Eligibility for ROT Deduction
For eligibility of ROT deduction, installation must be carried out by a company registered for F-tax. The work should not be performed by a close relative of the customer or customer's own company. The property must at least be 5 years old to qualify for ROT  deduction.
You can find more about ROT deduction here.
3. Sweden Lithium Battery Policy
With Sweden's goal to be fossil-fuel free, government has show new strategy to make Sweden among one of the top runners in the battery value chain.
Sweden has a strong position, with access to raw materials, cheap and fossil-free electricity, expertise and policy instruments that promote continued electrification with high environmental requirements. In addition, Sweden has strong actors along the entire value chain, from recycling and mining to the manufacture of active materials, complete battery cells and battery packs, to applications in the automotive industry as well as in the power system.
This strategy has list of important demands for national policy:
Sustainable batteries for a fossil-free energy and transport system.
Sustainable battery production, a new industry for Sweden.
Recovery and extraction of materials for a sustainable and circular battery industry.
Skills development for a charged future.
Collaboration and dialogue for growth and export.
The national strategy for a sustainable battery value chain is developed by the government initiative Fossil Free Sweden in cooperation with EIT InnoEnergy who also developed the foundation of the European Battery Strategy for the European Commission.
The strategy is supported by actors from the entire value chain from the Swedish mining industry to the battery-cell producer North volt, vehicle manufacturers like Volvo Cars, Volvo Group and Scania and electricity distributor Vattenfall as well as universities and environmental organisations.
4. Reasons to Choose LiFePO4 Batteries
Selecting a LiFePO4 (Lithium Iron Phosphate) battery offers a range of compelling benefits:
Safety and Stability: LiFePO4 batteries are well-regarded for their safety features, stable chemistry, and minimized risks of thermal runaway or fire incidents.
Longevity: These batteries boast a prolonged cycle life, enduring a high number of charge-discharge cycles. This longevity makes them a durable and cost-effective choice over an extended period.
Efficient Performance: LiFePO4 batteries maintain a stable voltage throughout their discharge cycle, ensuring consistent and efficient performance for the devices they power.
Eco-Friendly and Versatile: Being environmentally friendly and devoid of hazardous heavy metals, LiFePO4 batteries find applications in a wide array of industries. From electric vehicles and renewable energy storage to consumer electronics, they are valued for their reliability and adaptability.
5. Which Lithium Battery Company to Choose
Redway stands out as a service provider recognized for its exceptional quality and unwavering commitment to customer satisfaction. Their team comprises highly experienced professionals offering a diverse range of services to cater to various needs. Despite their high standards, they maintain competitive pricing, ensuring their services are accessible and value-driven for clients.