The field of battery technology is rapidly evolving, and new companies may have emerged or progressed significantly since then. Here are some notable companies known for their involvement in solid-state battery research and development in 2023.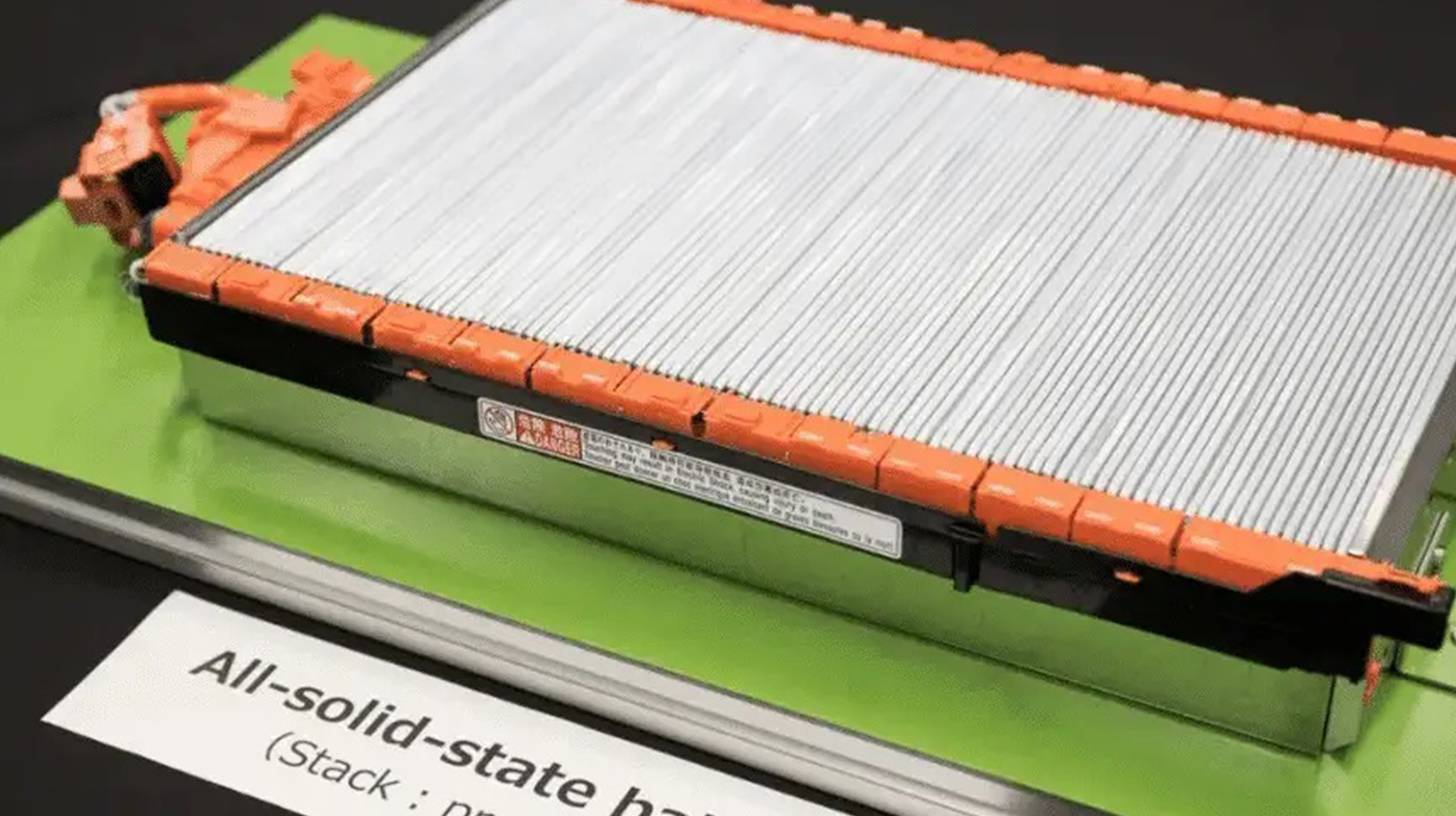 What is solid state battery
Traditional lithium-ion batteries use a liquid electrolyte and a separator; solid-state batteries use an electrolyte that is solid rather than liquid.
Using liquid electrolytes at high temperatures is preferable to lithium batteries' flammable and volatile properties. Higher energy density is seen in solid-state batteries.
The higher the battery's energy density, under the same volume or weight. The battery lasts longer with greater power.
Solid state battery vs Lithium battery
In contrast to lithium ternary batteries and lithium iron phosphate batteries. Solid-state batteries have a longer battery life and cycle life and are safer and more stable.When the diaphragm of the liquid lithium battery ruptures as a consequence of pressure and impact, a short circuit will form between the positive and negative electrodes.
The lithium battery will also produce a lot of heat at the same time. Additionally, the rather unstable battery may catch fire or even explode due to the volatile organic solvent in the liquid electrolyte.As a result, more and more producers start planning their solid-state battery production. The top 10 solid state battery companies in the world are mostly listed in this article.
Top 10 companies
The top 10 companies are listed below
LG Chem Company
The biggest chemical corporation in Korea, LG Chem, has its headquarters in Seoul. According to revenue, it was the tenth-largest chemical corporation in the world in 2017. The corporation operates a network of 29 offices across 15 nations, including eight factories in South Korea. A holding company based in China, 14 international production companies, 5 marketing subsidiaries, 7 representative offices, and 2 R&D centres make up this network.
Quantum Scape
American business QuantumScape creates solid state lithium metal batteries for electric vehicles. Founded in 2010 by Fritz Prinz of Stanford University, Jagdeep Singh, and Tim Holme. In 2012, QuantumScape started collaborating with Volkswagen of Germany.
Solid Power Company
Leading producer of all-solid-state rechargeable batteries for electric cars is Solid Power. Its batteries have a 50% higher energy density than lithium-ion rechargeable batteries.
Satellites, aeroplanes, and portable electronics can all be powered by Solid Power's batteries.
Because Solid Power's solid-state batteries don't include flammable or volatile liquid components, they are safer.
Wellon Company
Wellon is a Chinese high-tech company with a number of key patents and technology that specialises in the R&D and manufacture of hybrid solid-liquid electrolyte lithium-ion batteries and all-solid-state lithium batteries. It is a clean energy research facility run by the Chinese Academy of Sciences' Institute of Physics. the sole platform for solid-state battery technology that is industrialised. The firm was established in 2016 and has three production facilities located in Beijing (Fangshan), Liyang, Jiangsu, and Huzhou, Zhejiang.
QingTao Company
China's industrialisation of solid-state lithium batteries is led by QingTao. The company's main area of interest is the industrialization of leading new energy material technologies. The company has taken the lead in realising the industrialization of solid-state lithium batteries and built a full system of independent intellectual property rights through the original development of key materials for lithium batteries, innovative equipment design, and optimisation of mass production processes.
CATL Company
Contemporary Amperex Technology Co. Limited is another name for CATL. Chinese technology and battery business CATL was founded in 2011. specialising in the creation of lithium-ion batteries for energy storage systems and electric cars. With a market share of 32.6% in 2021, CATL is the biggest producer of lithium-ion batteries for electric cars worldwide. With a 96.7 GWh production, a 167.5% year-over-year increase. By 2025 and 2030, respectively, the business hopes to reach its manufacturing capacity goals of >500 Gwh and >800 Gwh.
BYD Company
A manufacturing corporation with its main office in Shenzhen, Guangdong, China, BYD is publicly traded.In February 1995, Wang Chuanfu established it. The two largest subsidiaries of the business are BYD Automobile and BYD Electronic.The automotive, bus, electric bicycle, truck, forklift, solar panel, and rechargeable battery sectors are the emphasis of BYD Company.
Ampcera Company
A specialised solid-state battery business called Ampcera is working to create high-performance solid-state electrolyte materials. For usage in electric cars and other applications, its solid-state electrolyte material is intended for solid-state batteries.
Ampcera has filed an increasing number of US and foreign patent applications in an effort to safeguard its technology. Its electrolyte membrane has a high critical current density for lithium metal (>450 Wh/kg), strong ionic conductivity, and a tunable thickness of 20 to 75 microns. Electrolytes may be sold for relatively little money and charged fast thanks to these characteristics.
ProLigium Company
ProLogium Technology, a solid-state battery manufacturing, research, and development business founded in 2006, offers next-generation battery solutions for electric cars in consumer markets and industrial applications. ProLogium satisfies demands for batteries such as exceptional safety, high energy density, and low cost via years of established core technology. ProLogium has sent almost 8,000 solid-state battery sample cells to international vehicle manufacturers for testing and module development with their automated pilot manufacturing process. As the only solid-state battery company in the world to have achieved mass production, ProLogium Technology continues to spur battery innovation throughout the world in the direction of a completely electric, sustainable future.
Panasonic Company
With its main office in Kadoma, Osaka, Panasonic is a significant Japanese multinational conglomerate firm. It was established in 1918 as a maker of lightbulb sockets by Knosuke Matsushita. Panasonic provides a wide range of goods and services, including rechargeable batteries, automotive and avionic systems, industrial systems, as well as house remodelling and construction, and was formerly the largest producer of consumer electronics in the world.