If you are looking for the best Lithium Iron Phosphate Battery suppliers and dealers in the United States, you have reached the perfect destination. We've compiled a comprehensive list of trusted sources for lithium iron phosphate batteries to help you find the best product for your needs.
LiFePO4 batteries, also known as lithium iron phosphate batteries, are key components in applications ranging from renewable energy storage to portable devices. Finding reliable suppliers is crucial, and we've done the groundwork for you. We've carefully looked at the products, prices, features, pros, and cons to help you pick the best LiFePO4 battery supplier for your energy storage needs.
You can browse our list to discover reputable LiFePO4 battery suppliers in the United States and make an informed choice for your energy storage needs. Of course, due to business reasons, we cannot disclose to you who our partners are. Whether you need batteries for solar, electric vehicles, or other applications, these suppliers have quality solutions to meet your needs.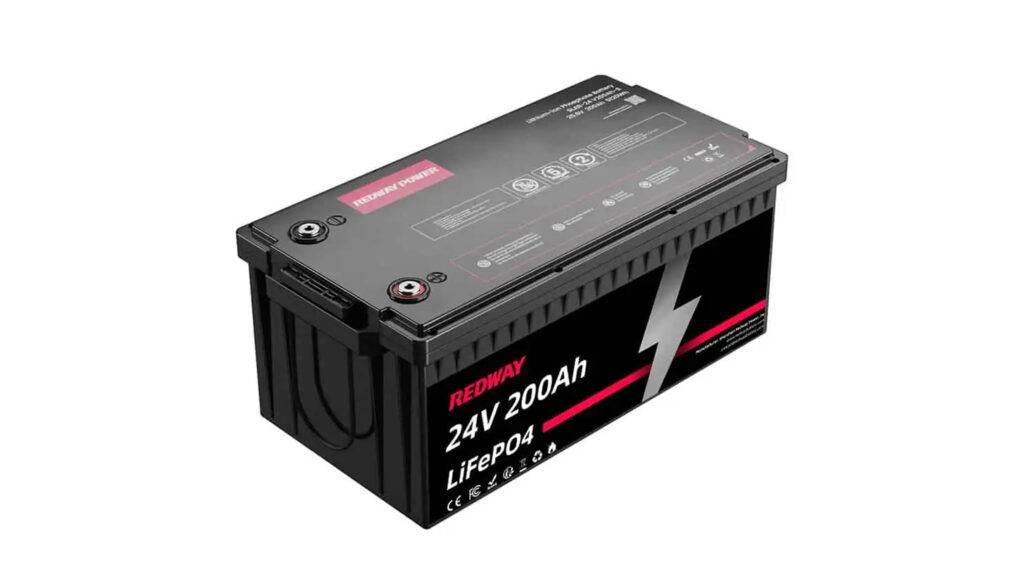 The following is a revised list of the top ten U.S. lithium iron phosphate battery suppliers, including a brief introduction to each company:
Battle Born Batteries
Year Founded: 2013
Headquarters: Reno, Nevada
Source: battlebornbatteries.com
Introduction: Battle Born Batteries is a leader in the LiFePO4 battery industry, known for providing reliable and high-performance lithium batteries. They specialize in solutions for applications such as RVs, marine, and off-grid systems.
Relion Battery
Year Founded: 2011
Headquarters: New Castle, Pennsylvania
Source: relionbattery.com
Introduction: Relion Battery offers a diverse range of LiFePO4 batteries designed for various uses, including solar energy storage, marine, and automotive applications. They are recognized for their commitment to quality and innovation.
Bioenno Power
Year Founded: 2010
Headquarters: Santa Ana, California
Source: bioennopower.com
Introduction: Bioenno Power specializes in LiFePO4 batteries, particularly for amateur radio enthusiasts and outdoor power solutions. Their focus on quality and innovation has made them a trusted name in the industry.
ExpertPower
Year Founded: 1985
Headquarters: Los Angeles, California
Source: expertpower.us
Introduction: With a history dating back to 1985, ExpertPower provides LiFePO4 batteries for various applications, including solar, marine, and UPS systems. Their extensive experience reflects in the quality of their products.
Renogy
Year Founded: 2010
Headquarters: Ontario, California
Source: renogy.com
Introduction: Renogy, primarily known for its solar products, also offers LiFePO4 batteries tailored for solar energy storage and other applications. They emphasize sustainability and clean energy solutions.
BigBattery
Year Founded: 2007
Headquarters: Los Angeles, California
Source: bigbattery.com
Introduction: BigBattery, founded in 2007, focuses on LiFePO4 batteries and energy storage solutions for both residential and commercial customers. Their commitment to innovation sets them apart in the industry.
Dakota Lithium
Year Founded: 2013
Headquarters: Moorhead, Minnesota
Source: dakotalithium.com
Introduction: Dakota Lithium, established in 2013, is renowned for its rugged LiFePO4 batteries designed for outdoor and marine applications. They prioritize long-lasting, reliable power solutions.
LiFeBlue Battery
Year Founded: 2007
Headquarters: Sarasota, Florida
Source: lifebluebattery.com
Introduction: LiFeBlue Battery, founded in 2007, specializes in LiFePO4 batteries for marine and RV applications. They offer high-quality power solutions and prioritize customer satisfaction.
Electrochem Solutions
Year Founded: 1979
Headquarters: Raynham, Massachusetts
Source: electrochemsolutions.com
Introduction: With a history dating back to 1979, Electrochem Solutions provides LiFePO4 battery packs and custom solutions for various industries. Their longevity in the market reflects their expertise.
Smart Battery
Year Founded: 2001
Headquarters: Sarasota, Florida
Source: smartbattery.com
Introduction: Smart Battery, established in 2001, offers a wide range of LiFePO4 batteries for diverse applications, including solar energy storage and marine use. They are dedicated to delivering advanced power solutions.
Conclusion
Choosing the right LiFePO4 battery supplier is a big decision that can really affect how well your energy storage works. At Redway, we're not just a supplier; we're like a reliable friend for your energy needs. We're committed to going above and beyond to make sure you're happy with our service and that all your energy storage needs are taken care of.
If you're looking for a great lithium battery supplier in China with good prices and excellent service, feel free to get in touch with us. Making sure you're happy is our top priority. Just click the button below to reach out, and let's work together for reliable and efficient energy solutions.