The 2023 Globalsources Hong Kong Show witnessed a remarkable breakthrough in the energy storage landscape, as Joinsun battery cells emerged as the crowd favorite, drawing significant attention from industry experts and consumers alike. Joinsun, a subsidiary of the Redway Group, showcased their JOINSUN 21700 series battery, highlighting the cutting-edge technology and innovation that is propelling them to the forefront of the energy storage industry.
Joinsun, under the Redway Group umbrella, has been making waves in the energy storage industry with their commitment to high-performance battery solutions. The JOINSUN 21700 series battery includes models like 21700-40P, 21700-40E, 21700-45E, 21700-45D, and others, with varying capacities ranging from 4000mAh to 4500mAh. These batteries have quickly gained popularity for their efficiency and reliability, making them the preferred choice for applications demanding high-performance batteries.
What sets Joinsun's batteries apart is the comprehensive approach they adopt, ensuring the highest quality throughout the battery's life cycle. This approach, combined with the expertise of the Redway Group in lithium battery packs and energy storage solutions, has positioned Joinsun as an industry leader.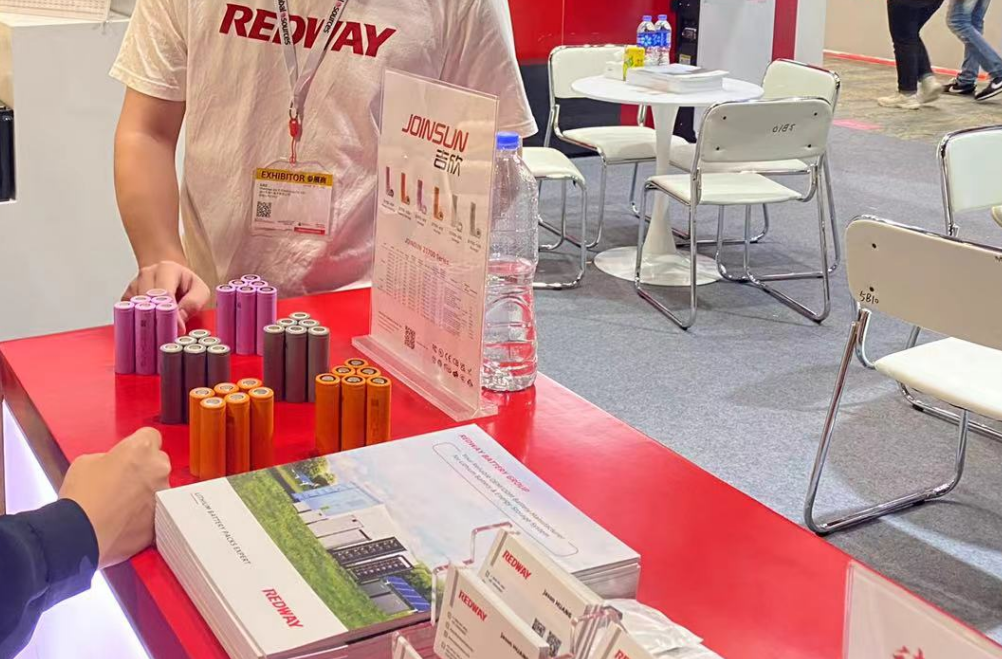 The 2023 Globalsources Hong Kong Show provided the perfect platform for Joinsun to display their prowess in battery technology. The remarkable capacity and reliability of their 21700 series batteries caught the attention of visitors, including industry professionals, business leaders, and consumers looking for energy-efficient solutions.
The Globalsources Hong Kong Show, which took place from October 18-21, was the ideal opportunity for attendees to witness the future of energy storage technology. The Redway Group, along with Joinsun and Redway, is at the forefront of the energy storage revolution, and their cutting-edge solutions are poised to reshape the industry.
If you missed the chance to experience these groundbreaking technologies at the show, stay tuned for future events and updates from Joinsun and the Redway Group, as they continue to drive the industry toward a more efficient, reliable, and sustainable future in energy storage.