Lithium batteries are commonly found in electric vehicles, Energy storage systems, electroic devices and many other electronic devices. In this guide, we cover lithium battery regulations and safety standards in the United States. This includes UL standards, CPSIA, and the Hazardous Materials Regulations (HMR)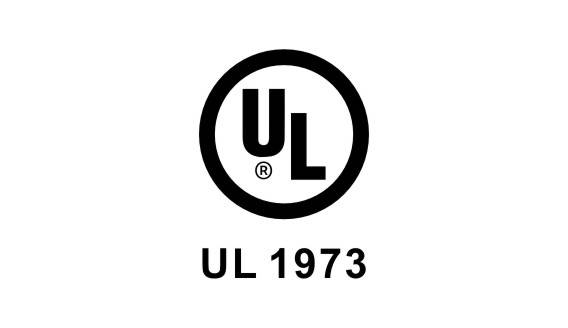 UL Standards
The UL stands for Underwriter Laboratories. It is organization that which works independently and develops the standards for many products and lithium batteries is one of them. It also provides the Lab testing services. Safety Aspects, test methods, restrictions and other requirements related to the quality of product and included in UL standards.
The lithium batteries have some safety standards which are published by the UL are:
UL-1642 this includes the standards for Lithium batteries
UL 2054 it is the standard for Commercial and Household batteries
.UL 60086-4 it is the standard for the safety of primary batteries in which part-4 includes safety of Lithium batteries.
UL Certifications
The certification of UL includes several programs and marks which are listed below
UL Listed
The UL listed mark is on final product.  The UL listed mark of lithium batteries means that it has been tested national safety standards and meet safety requirements.
UL recognized component
UL recognized component mark on the lithium battery means that this battery is used in specific product.
UL certified
The UL Certified mark allows manufacturers to bundle various UL certifications into one single mark under the Enhanced Certification system. This is done to facilitate global access and reduce the space otherwise needed for multiple UL marks.
Amazon and UL Requirements
Amazon lists requirements for selling lithium batteries on its marketplace. Besides stand-alone lithium batteries, many lithium-powered products such as hoverboards, laptops, and mobile phones sold on Amazon must also comply with the platform's requirements
Therefore, importers should either buy UL-compliant products or conduct third-party lab testing for the applicable UL standards. Otherwise, Amazon can remove your product listing.
Risks
The importing and selling of unsafe lithium batteries is risky not only for the companies importing but also the consumers using the products.
So it is recommended to import and sell lithium batteries that are tested and proven to comply with all current UL standards.
CPSC Recommendations
The Consumer Product Safety Commission (CPSC), a government agency, enacts standards and regulations to protect the US public from potential hazards caused by unsafe products.
The lithium batteries have some safety standards which are recommended by CPSC are:
UL-1642 this includes the standards for Lithium batteries
UL 2054 it is the standard for Commercial and Household batteries
.UL 60086-4 it is the standard for the safety of primary batteries in which part-4 includes safety of Lithium batteries.
ANSI/NEMA C18 – Safety Standards for Primary, Secondary and Lithium Batteries
Hazardous Materials Regulations (HMR)
As a result, HMR established guidelines for the transportation of hazardous materials, such as lithium battery products. Here is a quick rundown of what is needed:
Lithium battery mark – When bringing lithium batteries into the United States, importers must affix the lithium battery mark, which may be found in Part 173.185 of the regulation, to the product package.
Before being transported, lithium batteries must be carefully categorised, characterised, packed, tagged, and labelled.
Only for cargo aeroplanes, the maximum weight for lithium-ion and lithium-ion polymer batteries is 35 kg.
Prior to importation, importers must ensure that their lithium battery product conforms with all applicable standards and laws (including UN 38.3) and present the necessary certification.
UN 38.3
The International Air Transport Association (IATA) released a Lithium Battery Guidance Document that mandates lithium batteries adhere to the standards in UN 38.3, which is a component of the UN Manual of Tests and Criteria Part III that deals with lithium metal and lithium-ion batteries.
Lithium battery importers and producers should make sure that their goods may be securely transported by air by having the batteries tested in accordance with UN 38.3 specifications.
They must then present proof, such as test results and a shipper's declaration, proving that their lithium battery goods adhere to the Dangerous Goods Regulation (DGR) of IATA as well as any necessary packaging specifications.
Testing Requirements
Testing products is a way to determine their compliance. As such, you may be required to send your lithium batteries for testing to see if they comply with UN 38.3 and if they are safe for transport by land, sea, and air. The batteries may be subjected to tests that include the following:
Test T.1: Altitude Simulation
Test T.2: Thermal Test
Test T.3: Vibration
Test T.4: Shock
Test T.5: External Short Circuit
Test T.6: Impact/Crush
Test T.7: Overcharge
Test T.8: Forced Discharge
Documentation
Manufacturers and importers must present paperwork to prove that their lithium batteries abide by both UN 38.3 and IATA's DGR specifications. A Test Summary and a Shipper's Declaration are two examples of this paperwork.
Test Summary
The following details must be included for a test summary:
Identification details
The location and phone number of the testing facility
The date and details of the test, including the battery
A list of tests taken, together with their outcomes (pass/fail)
Mentions of the specifications for battery testing
Allusions to the Manual of Tests and Criteria, and, where applicable, modifications
Signature along with name and title of signatory (signifying the accuracy of the data submitted).
Shipper Declaration
Lithium-ion battery shippers are required to include the following details in the Shipper's Declaration:
The assertion "I hereby declare that all requirements for air transport have been complied with."
A legal declaration that batteries must have a state of charge (SoC) that is no more than 30% of their rate capacity in order to comply with the DGR.
Shipper and consignee names
Transport information
Shipment type
Dangerous products' kind and quantity
Packaging Requirements
UN 38.3's packaging requirements mandate shippers to properly package and label their lithium batteries for transport.
Safety requirements
Each battery or cell has to be packaged in blister packaging.
After that, bubble wrap must be placed over blister-packed batteries.
Distributors must be used to keep bubble-wrapped batteries apart from the other batteries in the box.
Labeling requirements
Importers and manufacturers are required to provide the following on the packaging for their lithium batteries:
"Cargo Aircraft Only" label
Lithium battery mark label
Class 9 lithium battery hazard label
Net mass
"UN" and the Proper Shipping Name
The UN Number
The shipper's and consignee's address
Label file
The label file for the supplier must be made by importers. Before mass production, importers should send the supplier the label file in.ai or.eps along with instructions for positioning, size, and other pertinent details.
Country of Origin
Importers are required to include a permanent and obvious country of origin label on the majority of goods they bring into the nation and sell there, including lithium batteries.
Examples
Made in china
Made in USA
Made in Korea