Are you ready to level up your golfing experience? Say hello to the game-changing Redway 48 Volt Lithium Golf Cart Battery! In this article, we unveil why this battery is the ultimate upgrade for your golf cart, bringing unparalleled power and efficiency to the greens. (Check: Buy LiFePO4 Golf Cart Batteries at Wholesale Prices)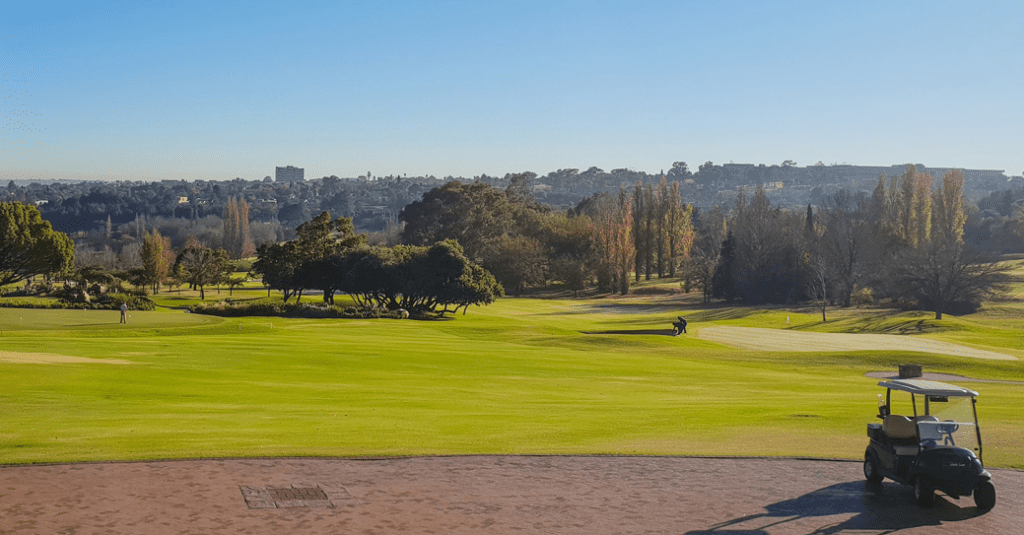 Why Choose Redway?
Redway stands as the premier choice for your golf cart battery needs. Here's why:
Zero Maintenance:

Bid farewell to regular upkeep hassles. Our batteries require no tedious tasks like checking water levels or cleaning terminals, allowing you to focus on your game.

Lightweight Design:

Lithium batteries are significantly lighter than traditional lead-acid ones, enhancing your cart's efficiency and maneuverability around tight corners.

Fast Charging:

Experience rapid charging, minimizing downtime and maximizing your golf time. Say goodbye to long charging hours and hello to uninterrupted play.

Great for Long-Term Storage:

Ideal for off-season or extended storage, lithium batteries have a significantly lower discharge rate compared to lead acid, ensuring they remain charged for longer periods with minimal effort.

Tested and Safe:

Safety is paramount. Our 48 volt batteries undergo rigorous testing to meet industry requirements, providing you with a reliable and secure power source.

8-Year Warranty:

Trust in our products with an industry-leading 8-year warranty, giving you peace of mind and guaranteeing a lasting power solution.
Golf Cart Modifications with Lithium Technology
Upgrade your ride with state-of-the-art technology. Our golf cart conversion kits, powered by lithium batteries, are designed to elevate your golfing experience to a whole new level.
What's Included?
With the purchase of our 48 Volt Lithium Golf Cart, you receive everything you need for a seamless upgrade, including the battery itself and all essential installed components.
Optional Additions for Enhanced Experience
Maximize your golf cart battery system with optional add-ons such as surveillance systems, Bluetooth connectivity, and more. These additions bring added convenience and functionality to your golf cart.
Easy Installation with Helpful Videos
We provide step-by-step installation guides, along with Redway Battery installation videos, making the upgrade process simple and straightforward, ensuring a seamless transition for your cart.
48V Combined Battery Review
Hear what real customers have to say about their experience with our lithium batteries:
"As good as advertised"
"Real game-changer"
"Polar EV Conversion" – left a deep impression
"Love these batteries!"
Applications and Benefits
Lithium batteries find applications in various settings, including golf carts and trolling motors, offering power, efficiency, and longevity for an enjoyable ride.
Why Switch from Lead-Acid?
Lithium batteries are a revolutionary step up from lead-acid batteries, offering advantages like zero maintenance, lightweight design, fast charging, and long-term storage capabilities. Make the switch and elevate your golfing experience.
Why Choose Redway?
Redway Battery is your intelligent choice for all your cart power needs. Our high-quality lithium batteries, exceptional customer service, and industry-leading warranty ensure the best possible experience for you.
Enhance Your Golf Cart Experience with Accessories
Optimize your golf cart's performance and battery efficiency with our range of accessories, including battery monitoring systems, chargers, and more.
In Conclusion
The 48 Volt Lithium Golf Cart Battery is a game-changing tool that will revolutionize your golfing experience. With zero maintenance, lightweight design, fast charging, and long-term storage capabilities, this battery outshines traditional lead-acid batteries. Choose Redway Battery for top quality, exceptional customer service, and an industry-leading warranty. Take your game to the next level with your golf cart today. Check: LiFePO4 Golf Cart Batteries Manufacturer from China