Are you looking to import or purchase high-quality lithium battery packs globally? Look no further! As a leading lithium battery manufacturer, Redway is here to provide you with the top 5 best-selling models of lithium battery packs in the global market for 2023.
Why Choose Redway?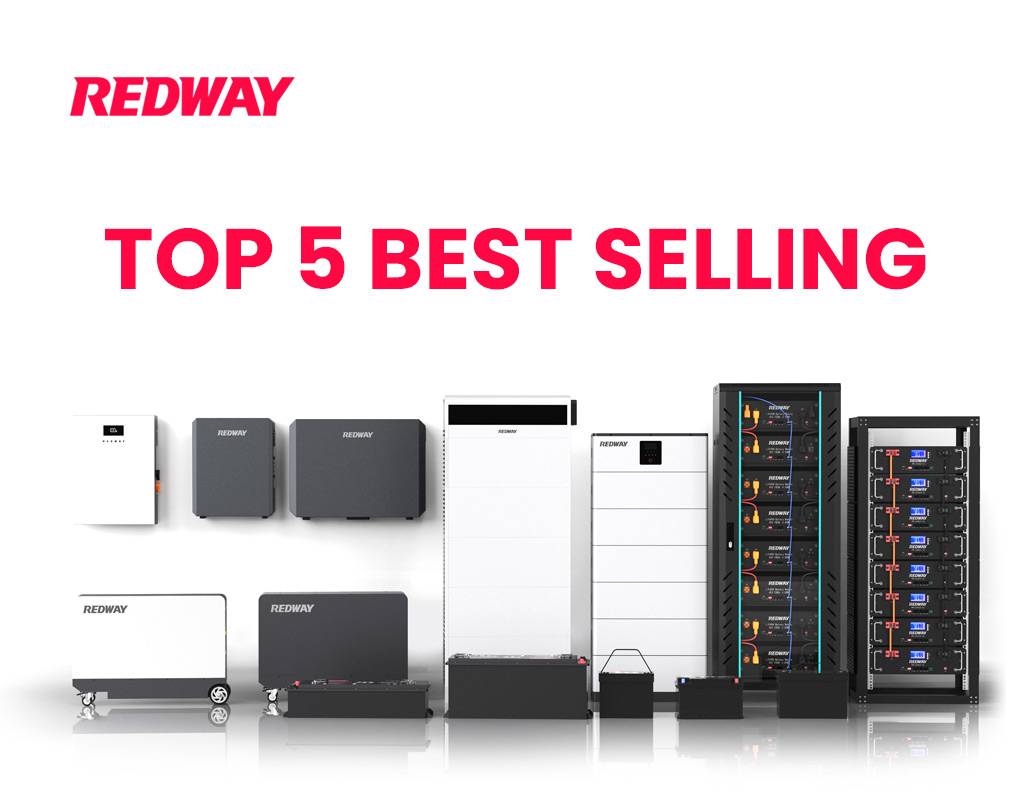 1. Quality Services
Redway offers top-notch services that meet the highest standards of excellence.
2. Experienced Professionals
The team at Redway is composed of experienced professionals who are skilled and knowledgeable in their respective fields.
3. Customer Satisfaction
Redway prioritizes customer satisfaction and strives to go above and beyond to meet their needs and expectations.
4. Competitive Prices
Redway offers competitive prices without compromising on the quality of their services.
5. Wide Range of Services
Redway provides a wide range of services to cater to various needs and requirements, ensuring convenience and efficiency for their clients.
Top 5 Best-Selling Lithium Batteries
Redway is a leading lithium battery manufacturer offering high-quality lithium battery packs globally. They provide a wide range of services and prioritize customer satisfaction. Redway has listed the top 5 best-selling lithium battery models for 2023:
NO.1
12V 100Ah LiFePO4 Battery
Redway offers a 12V100AH LiFePO4 battery that provides excellent performance in a small, lightweight package. It has a high energy density, long cycle life, and can be charged quickly. This battery is suitable for electric vehicles, solar energy systems, backup power supplies, and various industrial applications. It is superior to lead-acid batteries in terms of energy density, charging time, and cycle life. With this battery, you can maximize the performance of your applications and enjoy reliable and long-lasting power.
Check for more: https://www.redway-tech.com/product/12v100ah/
NO.2
48V 200Ah Lithium Battery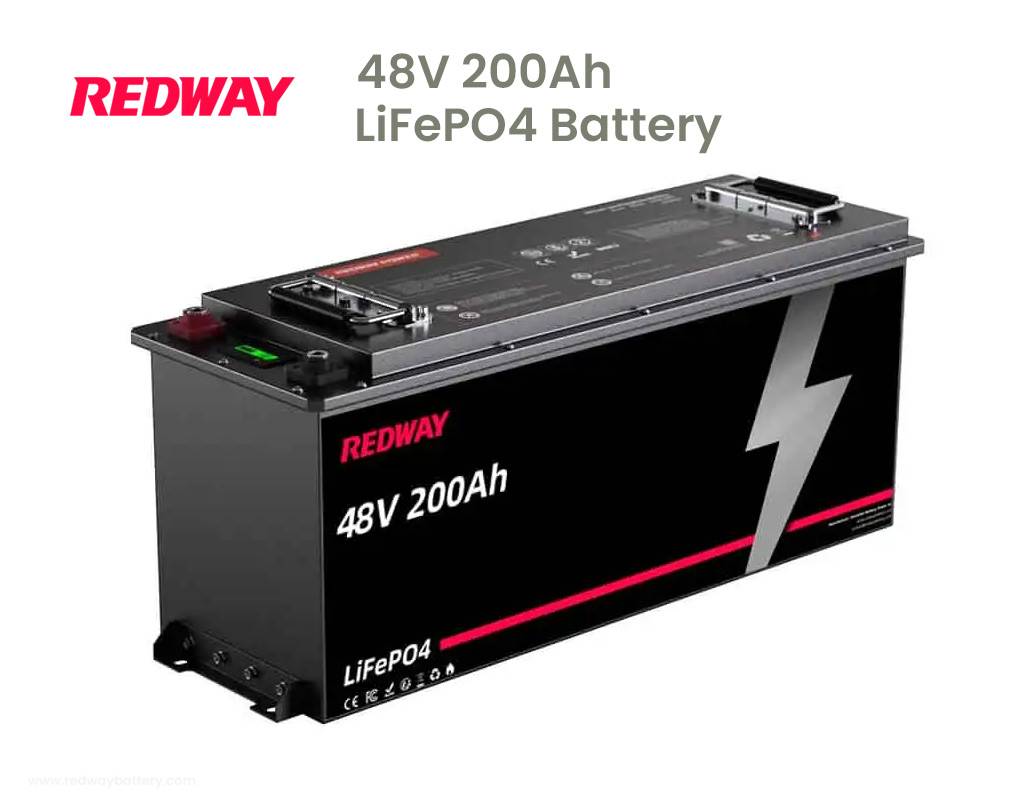 Redway's 48V 200Ah lithium-ion phosphate battery stands as a dependable and potent choice for marine, electric vehicle, and solar applications. It guarantees steady power and comes equipped with built-in overcharge protection. Compared to lead-acid batteries, this lithium battery exhibits a lengthier lifespan, lighter weight, and heightened practicality. Moreover, it proves to be the most cost-effective option in its category. Its 200A BMS system ensures maximum capacity and durability. The battery allows for up to 5000 cycles at 80% depth of discharge and emits no pollutants. With installation flexibility, rapid charging, and maintenance-free operation, it proves to be an excellent solution.
Check for more: https://www.redway-tech.com/product/48v200ah/
NO.3
PR-LV48100-3U-PRO LiFePO4 Rack Battery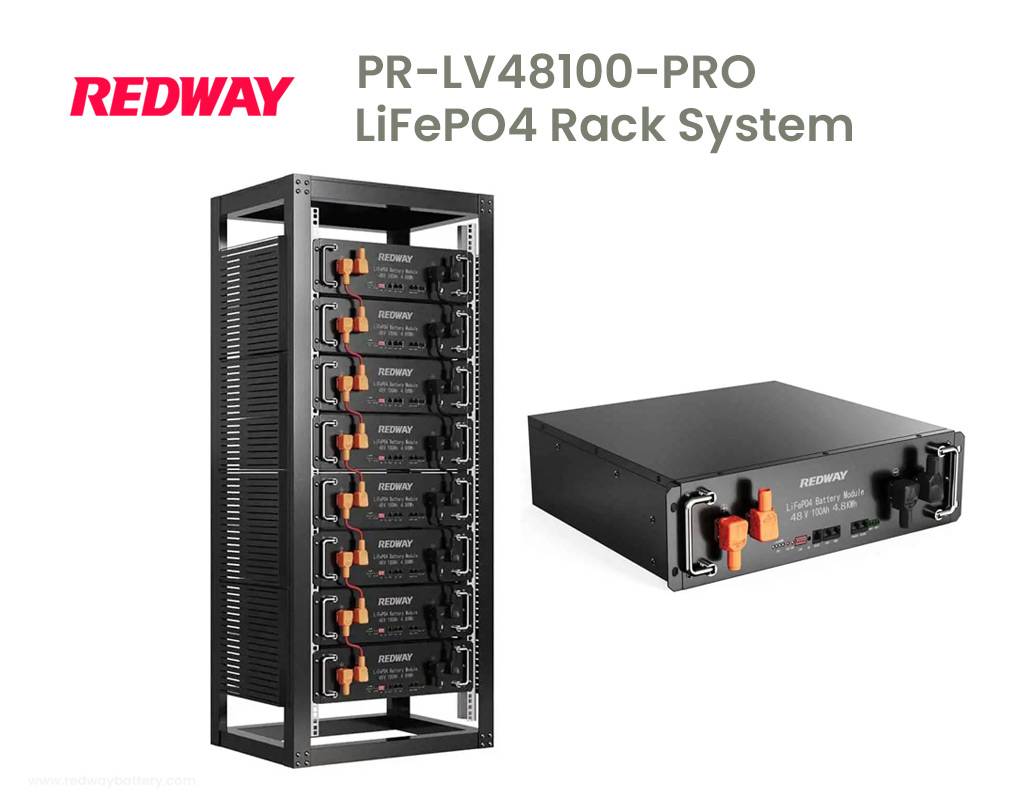 The PR-LV48100-3U-PRO lithium iron phosphate battery proves itself as a dependable and effective off-grid and hybrid power source. Boasting a 48V voltage, 100Ah capacity, and 4.8kWh energy rating, it offers compactness and easy installation in stacks or cabinets. It seamlessly pairs with diverse inverters and includes a smart BMS for monitoring and safeguarding. Remarkably, the battery can last up to 20 years and endure over 4000 cycles, all while maintaining cost-effectiveness and meeting stringent safety standards.
Check for more: https://www.redway-tech.com/product/pr-lv48100-3u-pro/
NO.4
LiFePO4 Golf Cart Batteries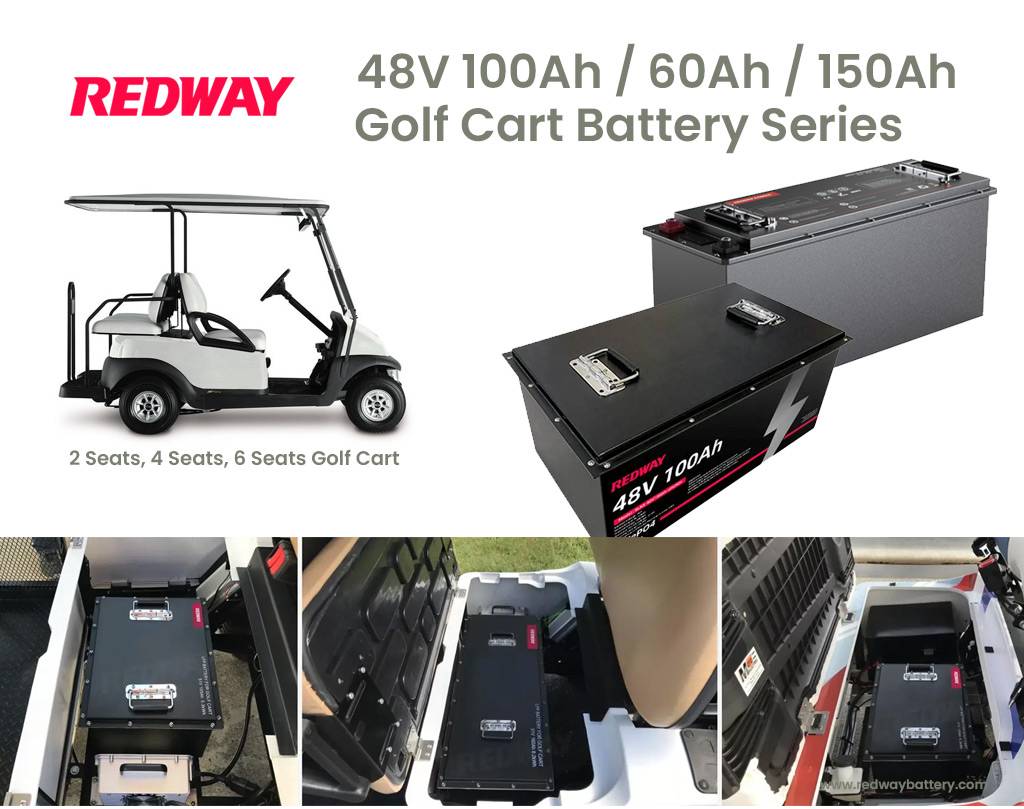 Redway, a well-known OEM/ODM wholesaler, boasts more than 10 years of experience and offers exceptional LiFePO4 Golf Cart Batteries. Their lithium batteries are lightweight, simple to install, and extend golf cart runtime. Renowned for their superior products, timely delivery, and excellent customer service, Redway also prioritizes social responsibility and environmental friendliness. Customers can customize the batteries with specs and logos; plus, they are UN 38.3 certified and feature grade A cells to ensure safety and reliability. These batteries can be stored for prolonged periods with safeguards against short circuits, overheating, and overcharging. Redway provides comprehensive guidance helping customers identify the right battery for their particular needs.
Check for more: https://www.redway-tech.com/product/48v-100ah-lithium-battery-oem-odm/
NO.5
100V 50Ah 5kWh High Volage Energy Storage Battery Module (3U) and Rack System (With BCU/MCU)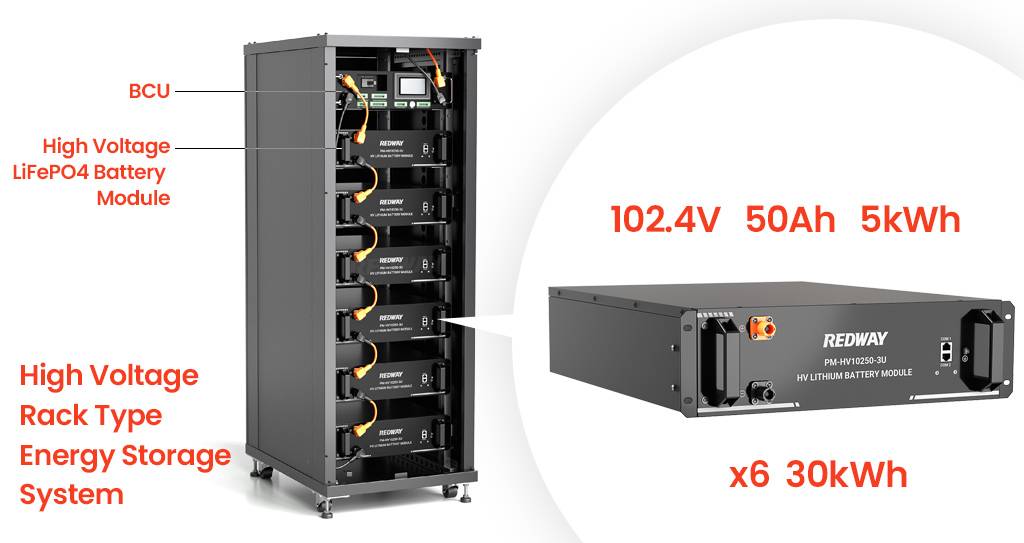 Redway is a reliable producer and wholesaler of top-notch 3U C&I ESS high voltage energy storage battery module and High Voltage Rack System based in China. Having been in the industry for over 10 years, they specialize in LiFePO4 (LFP) batteries, which are superior to standard lead-acid batteries due to their higher energy density and longer life cycle. Redway puts great emphasis on customer service, providing OEM/ODM production capabilities and cutting down delivery time. Moreover, they also prioritize safety, with their batteries being UN 38.3 certified and made up of grade A cells. All in all, Redway is a trusted source for Safety high voltage power storage modular batteries.
Check for more: https://www.redway-tech.com/high-voltage-energy-storage-battery/
Useful Tips for Importers or Buyers
As an importer or buyer, here are five useful tips to consider when purchasing lithium battery packs:
1. Determine your Power Requirements
It's important to understand your power needs and choose a lithium battery pack that can adequately meet those requirements. Consider factors such as voltage, capacity, and discharge rate.
2. Verify Certifications
Ensure that the lithium battery packs you import or purchase comply with international safety and quality certifications, such as UN38.3 and CE. These certifications guarantee that the batteries have undergone rigorous testing and meet the necessary safety standards.
3. Consider Long-Term Performance
Look for lithium battery packs that have a long cycle life and retain their capacity over time. This will help maximize the lifespan and return on investment of the batteries. Consider factors such as the number of charge cycles and the rate of capacity degradation.
4. Evaluate Warranty and After-Sales Support
Check the warranty terms and after-sales support provided by the lithium battery manufacturer. A reliable manufacturer will offer a comprehensive warranty and be responsive to any issues or questions you may have. This will ensure peace of mind and prompt assistance if needed.
5. Consult with Experts
It's always beneficial to consult with experts in the field to discuss your specific needs and get professional guidance on selecting the right lithium battery pack for your application. Redway's team of experts can provide valuable insights and help you make an informed decision. By following these tips, you can make an informed decision when purchasing lithium battery packs and ensure that you get the best product for your specific needs.
Don't miss out on the opportunity to harness the power of high-quality lithium battery packs in Kuwait! Contact Redway today to explore our full range of products and secure your spot in the growing market.