Charging a lithium marine battery, particularly one using LiFePO4 (Lithium Iron Phosphate) chemistry, requires specific considerations to ensure safety and optimal performance. Here's a step-by-step guide on how to charge a lithium marine battery: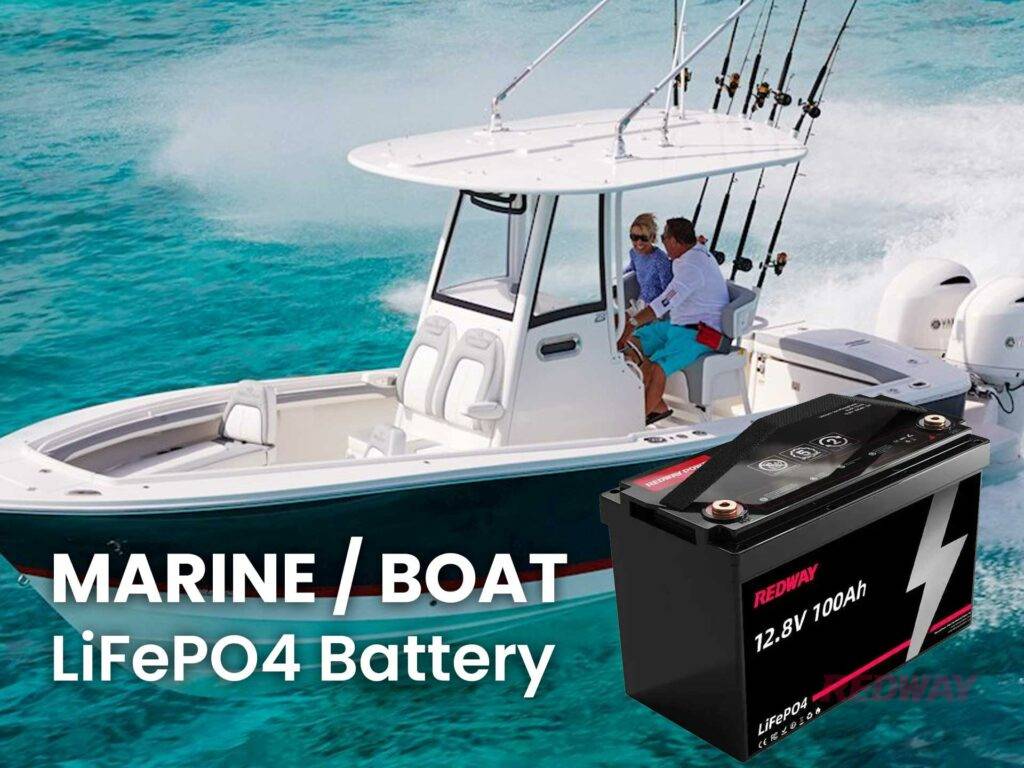 Use a Compatible Charger:

Use a charger specifically designed for lithium batteries and, if possible, one recommended by the battery manufacturer.
Lithium batteries, including LiFePO4, have different charging characteristics compared to traditional lead-acid batteries, so it's crucial to use the right charging equipment.

Check Battery Specifications:

Before charging, review the manufacturer's specifications for the lithium marine battery. Take note of the recommended voltage, current, and charging profile.
Ensure that the charger's voltage settings match the requirements of the lithium battery.

Ensure a Battery Management System (BMS):

Many lithium batteries, especially those designed for marine applications, come with an integrated Battery Management System (BMS).
The BMS helps protect the battery by managing charging and discharging processes, preventing overcharging, over-discharging, and other potential issues.

Connect the Charger:

Connect the charger to the lithium marine battery, ensuring proper polarity (positive to positive, negative to negative).
Double-check the connections to avoid any accidental reversals or loose connections.

Monitoring:

Keep an eye on the charging process, especially if the charger doesn't have an automatic shutoff feature.
Modern lithium battery chargers often have built-in intelligence and safety features, but monitoring adds an extra layer of precaution.

Avoid Overcharging:

Lithium batteries are sensitive to overcharging. Ensure that the charger has a mechanism to stop charging when the battery reaches its full capacity.
If using a smart charger, it should transition into a maintenance or float mode once the battery is fully charged.

Temperature Considerations:

Charging lithium batteries in extreme temperatures can be detrimental. Avoid charging in extremely hot or cold conditions.
Some batteries and chargers have temperature compensation features to optimize charging in varying temperatures.

Charge in a Well-Ventilated Area:

While charging, ensure the area is well-ventilated to disperse any heat generated during the charging process.
Lithium batteries are generally safe, but proper ventilation is a good practice.

Follow Manufacturer Guidelines:

Always follow the specific guidelines provided by the lithium battery manufacturer. This includes any recommendations on charging rates, temperatures, and precautions.

Unplug When Charged:

Once the lithium marine battery is fully charged, disconnect the charger promptly to prevent overcharging.

Regular Maintenance:

Periodically check the battery's voltage, state of charge, and overall condition.
Perform routine maintenance as recommended by the battery manufacturer.
By following these steps and adhering to the manufacturer's guidelines, you can effectively and safely charge a lithium marine battery, ensuring reliable performance and longevity.