If you're in the market for LiFePO4 batteries (B2C), choosing where to make your purchase is a crucial decision. Walmart, Costco, and Amazon are well-known retailers, each with its own set of advantages and disadvantages when it comes to buying these batteries. Here's a detailed look at the considerations to help you decide on the best source for your LiFePO4 batteries.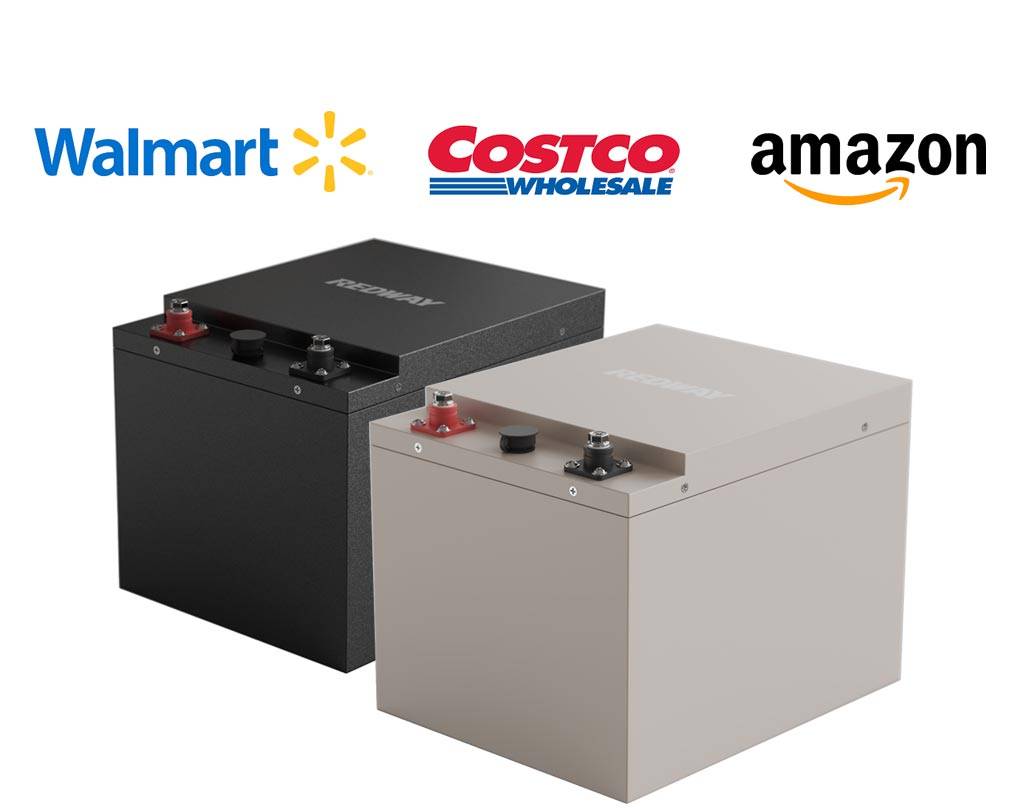 Walmart vs Costco vs Amazon
When contemplating the purchase of LiFePO4 batteries, it's essential to weigh the merits and drawbacks of each retailer. Walmart typically offers the lowest prices and a diverse array of battery models. However, customer service may not always be a strong point, and resolving issues can be time-consuming.
Costco, while slightly more expensive, offers exceptional customer service. They prioritize swift assistance if you encounter any battery-related problems. However, the selection might not be as extensive compared to Walmart or Amazon.
Amazon, on the other hand, provides a vast online selection and competitive pricing. However, if you encounter issues with your purchase, resolving them might require dealing with customer service directly, as Amazon lacks physical stores for easy returns or exchanges.
Price Analysis
The cost of LiFePO4 batteries varies across these retailers. Here's a price range overview for popular models:
Walmart: $100.00–$800.00
Costco: $120.00–$900.00
Amazon: $90.00–$850.00
Price disparities exist among these stores, with potential savings of up to $400.00 depending on where you choose to buy. Thorough research is essential to ensure you obtain the best value for your purchase.
Product Quality
Quality is a crucial factor when evaluating LiFePO4 batteries from these retailers. Customer experiences regarding product quality vary:
Walmart: Mixed reviews on product quality, with some customers reporting issues and slow customer service, while others have had problems resolved satisfactorily.
Costco: Customers report varied experiences, with some praising the high quality and durability of batteries, while others mention initial problems requiring immediate repairs.
Amazon: Reviews are predominantly positive, indicating satisfactory product quality, but a few customers have reported issues and challenges with returns or exchanges.
Choosing a retailer with reliable product quality is vital to ensure the longevity and performance of your LiFePO4 batteries.
Return Information
A distinguishing factor among these three options is their approach to return policies and warranties. Here's an overview of what each retailer provides:
Walmart

: When purchasing from Walmart online and opting for a return, you need to initiate the process by emailing Walmart to request a return label. Upon receiving the label, print it out and ship your purchase back. Walmart commits to providing a full refund within 7 business days after they receive your package.

Costco

: Costco stands out with its no-questions-asked 60-day return policy. You have the flexibility to return any item within 60 days from the date of purchase and receive a full refund. However, it's important to note that customers are responsible for return shipping costs unless the merchandise is defective. In the case of an exchange, a restocking fee, typically 15% of the original price, may apply.

Amazon

: Amazon offers a convenient and customer-friendly return process for most items sold through their website. To initiate a return, visit Your Account and navigate to Your Orders. Identify the item you wish to return and click on "Return This Item." Follow the provided instructions, including printing out your return shipping label, packing the item(s), and dropping off the package at UPS. After receiving and processing the returned item(s), Amazon guarantees a full refund within 2–3 business days.
Warranty Information
All three retailers extend warranties on their products, albeit with differing terms:
Walmart

: Walmart offers a 90-day return policy on all items available through their website, encompassing bikes. However, they do not offer an extended warranty on these products. After the initial 90-day period, any issues or concerns become the buyer's responsibility.
Costco

: Every electric bike sold by Costco is backed by a 1-year manufacturer's warranty. This warranty covers defects in materials and workmanship. If you encounter any issues with your bike during this period, simply reach out to Costco for resolution. They will either fix the problem at no cost or provide a complete refund.

Amazon

: Mirroring Costco's commitment to quality, Amazon provides a 1-year limited warranty on all their products. This warranty assures customers that if they purchase an item directly from Amazon and encounter any defects within the first year, Amazon will replace the item without any additional cost.
Understanding the return policies and warranty details offered by each retailer is crucial when making an informed decision about where to purchase LiFePO4 batteries. Be sure to consider these factors in conjunction with product quality and pricing to make the best choice for your needs.
Conclusion
Determining the best place to purchase LiFePO4 batteries ultimately depends on your priorities. Costco offers good value and reliable customer service, while Walmart and Amazon provide a broader range of options and potential cost savings. Evaluate your preferences and needs to make an informed decision and ensure a satisfying purchase. For more information on LiFePO4 batteries and where to find them, you can visit hovsco.com, where comprehensive research has been done for your convenience. Making an informed choice is just a click away!