Redway, a leading server Server Rack Batteries Manufacturer, offers high-quality, expandable batteries at competitive prices. Popular for off-grid power, these batteries feature advanced indicators and BMS for easy installation and scalability. Our custom racks and integrated team ensure tailored, reliable solutions.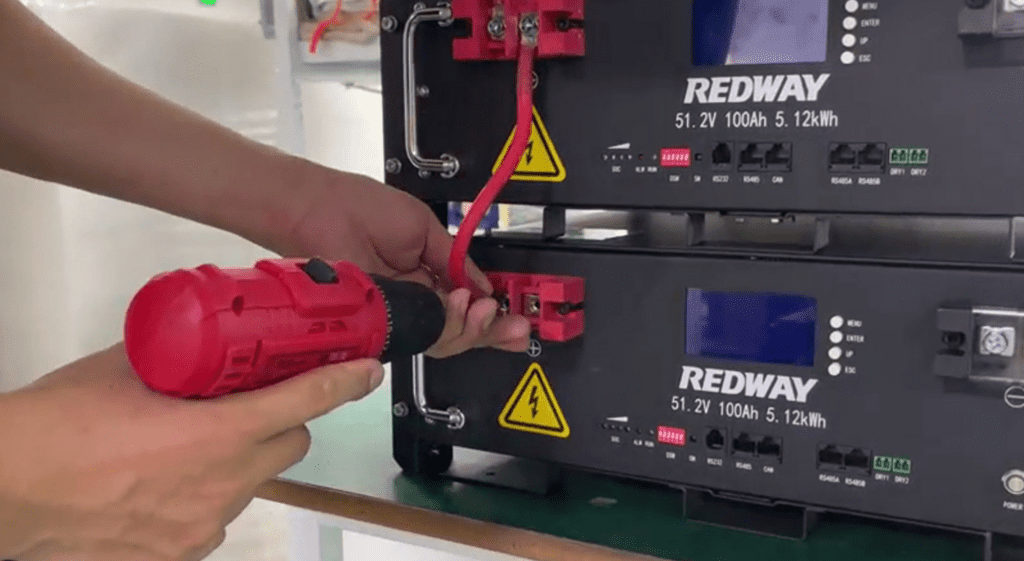 What included:
1. 3 batteries: specification 51.2V100Ah-16S1P (16 series and 1 parallel), size 420*400*132mm
2. 3 simple fixing brackets
3. Connection wire: 6AWG silicone wire, 3 red and black wires each
4. 3 communication lines (RJ45 network cable)
5. Some screws
6. An electric screwdriver
Our engineering team is available to collaborate with you in designing a Custom Server Rack Batteries solution that combines top quality with the most cost-effective pricing. Contact now for the latest pricelist.